Voir les 14 annonces d'emploi de MUREX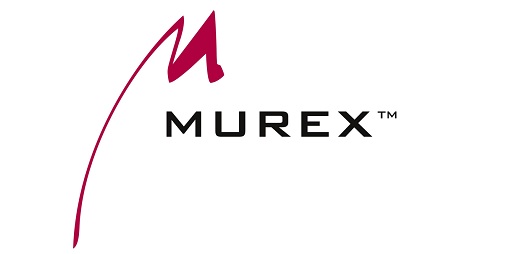 Equity Derivatives Functional Consultant
---
Murex is a recognized global leader in software development for trading, risk management and processing. Every day banks, asset managers, corporations and utilities, across the world, rely on Murex people and Murex solutions to support their capital markets activities.
Our motto "pioneering again" sums it all up: since its creation, Murex has reinvented itself time and again to adapt to capital markets revolutions – each time offering innovative software solutions to the industry.
Over 2000 specialists are located across our 17 offices: Beijing, Beirut, Dubai, Dublin, Hong Kong, London, Luxembourg, Moscow, New York, Paris, Sao Paulo, Santiago, Seoul, Singapore, Sydney, Tokyo, and Toronto.

Job description

Over the past few years PES EQD revamped a lot of functionalities of the equity derivatives business solution in order to better serve existing customers and secure important presales wins.

Within a changing industry landscape it becomes critical to become best of breed and help clients reduce their operational costs for them to focus on their competitive edge.

To help the team achieve this objective, we are looking for a highly motivated individual, with a proven expertise level in Murex, preferably on Back Office, and eager to learn a new business solution.

As a PES EQD team member, the mission will also be to contribute to the EQD community through internal support, specific client projects, and internal developments follow-up.

Responsibilities:

-Analyze existing functionalities for Corporate Actions in the system (Front Office and Back Office)
-Work with peers inside and outside the team to understand requirements and translate these into a roadmap.

This roadmap should be built with achievable building blocks that bring value independently from each other, and bring value as a whole.

-Ensure follow up of the roadmap items from specification through testing until delivery.
Delivery includes new functionality available, documentation, evangelization to other teams.

-Contribute to the building and maintenance of and EQD demo database by adding additional scenarios to the demo path or working on specific enrichments required by clients during presales workshops.
-Contribute to implementations handled •Provide feedback to the team lead on progress and bottlenecks

JOB requirements

-Engineering school/ Business School Degree
-0-5 years of experience ideally in the financial software industry
-Strong interest in both information technologies and financial markets
-Good analytic skills and rigor
-Excellent communication skills (both written and oral) and ability to work in a team
-Fluent English
-Ability to work in an international environment


Répondre à cette annonce par email.
Merci de faire parvenir votre cv et de ne pas modifier les mentions concernant la provenance de l'annonce.